Choosing your Headshot Background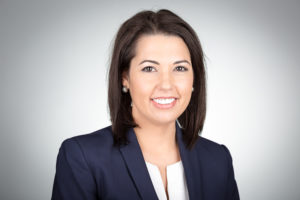 Your headshot background is an important aspect of your headshot. It can even make or break the totality of your photo. For example, put your subject before a "busy" scene and it takes the concentration off the subject, or choosing a background the same color as your top. It would make your head appear as if it were floating. You wouldn't want that.
What difference can the right choice make?
A powerful professional headshot ought to have freshness and a snap to it. I like to have a gray background with a slight halo effect of brighter light behind you.  This brings the focus in on you and also makes your headshot look fresh and modern.  
Some of my clients want a dark headshot background which for most businesses isn't the most welcoming look but we can do that.  The second most common request besides our gray background is an all white background for headshots.  These are great because they still look modern and look great displayed on websites with white backgrounds and minimal boarders.
We also have a few clients where we use their branded colors for their headshot backgrounds.  These take a bit more work so we charge a bit more for them but its another service we do.  Just let us know beforehand that this is something you would be interested in so we can shoot your headshot in a way where we can drop in the color you want for the background.
The psychology of headshot background colors
We're presumably all acquainted with the possibility that hues pass on states of mind or feelings. A dark colored backdrop is warm and comfortable. It gives a feeling of relaxation. It works, in some cases, for family photographs. But it is not the correct decision for a business picture.
It's fundamental that each component of your headshot, including the headshot backdrop choice, works together to send a strong, reliable message to your potential customers and peers. The perfect outfit choice against the wrong background color sends a mixed message. A headshot background color that conflicts with your clothing draws attention away from your face. It sends a subliminal message of confusion to your potential customers – and your opportunity to connect with that potential customer is lost.
To learn more about our Headshot Photography studio at Carbon6Studio click the following link. Carbon6Studio Located in Fairfax Va.  Also, to learn more about booking your headshot click the following link.  Book your headshot in our Fairfax VA studio.