2 Headshot Photography Myths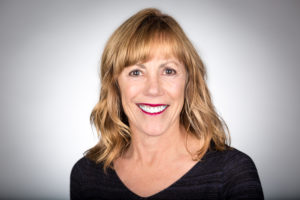 Being a corporate headshot photographer, I hear people talk about what a photo does to you – photo myths so to say. What is this "photo myths" to be exact? To put things simply, these are misconceptions or ideas of what people think when they get their headshot photo taken or when they're in front of the camera lens.
Photo Myth #1: "The camera captures the "real" you… Wrinkles, pimples, huge pores, even quoting the famous line: " The camera adds 10 pounds! (You get the idea)
So, when people take a look at their own photo, it's normal to instantly see all your imperfections. You observe every one of your wrinkles and flaws and the things you absolutely hate about yourself before seeing how decent of a corporate headshot it really is. Actually, this is quite normal. People want to look like celebrities especially when they're paying you good money for it. To get around this myth an to be able to get achieve the most ideal photo of yourself, you can actually discuss your "insecurities" and goals with your headshot photographer. It's okay to say "I despise my nose". Believe me, we hear it constantly! An expert headshot photographer would be able to use light, shadow, and posturing to limit the things about the photograph you would prefer not to attract attention to.
Photo Myth #2: I don't appear sincere in my photos. I look like my smile is fake.
If you feel that in most of the photos taken, you haven't achieved what you were going for, or your smile looks fake or constrained, it just means you haven't felt comfortable with the photographer.
People have a tendency to have a "deer under the headlights" look. This happens when somebody sets them on a stool with lights and cameras surrounding them. Again, the main point is to communicate with your photographer. Loosen up, we're not here to judge you – but instead to help you achieve what you want for your photos. Unwind, joke around a bit so you turn up to be more like your regular self. Talk to us on the telephone or face to face for a bit before booking a session so you get a feel working with me. Furthermore, talk a bit during the session if you feel like the photographs aren't looking great—it's the photographer's business to make them look great.
A decent smile will work out easily in the event that you let it.
For more information on how to get some amazing headshots from us and to book your own headshots please check out the following link!  Headshot Photography